Larson Rec will be holding a Halloween Carnival Oct 22, 2011.  Join them in a variety of games including Go Fishing, Token Toss, Plinko, Pumpkin Toss, Pumpkin Patch, Pumpkin Decorating, Cookie Decorating, Cupcake Walk and Scavanger Hunt!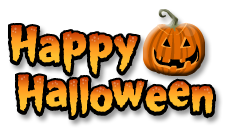 Moses Lake High School Trick or Treat will take place from 6-8 on Oct 31 providing a safe and warm environment for your children to Trick-or treat
Laketown Landings annual event will be taking place on Monday October 31st from 5-7.  Takes place on 3rd Ave from Alder St to Beech St.
 Harvest Maze and Pumpkin Patch open the month of October Fridays 4-8, Saturdays 12-8, Sundays 12-6.  Activites include Maze, Pumpkin Painting, Pumpkin Patch Games and more.  Cost is $5.00 per person for the maze.  Location is 9072 Rd K NW Quincy WA or call Janice at 509-398-2631 you can also visit their website at www.becerragardens.com
For all your Real Estate needs contact Heather Adkinson at 509-760-7733 or email at hjadkinson@windermere.com  Check out all listings at www.propertiesinmoseslake.com
Moses Lake Pumpkin Patches If you are looking for some local places for harvest events and pumpkin patches here are a couple places that will come in handy for the Halloween season.
1. Grandpa Burts Pumpkin Patch: Located at 10820 Dune Lake Loop SE, Moses Lake WA 509-431-7119
Hours of Operation: Starts Oct 16, 2009 From 10-5:30 Find them at Dune Lakes Flower Farm
2.It looks like the Haywire Maize in Pasco won't be opening this year but check back next year for dates and times.
3. The County Mercantile: Located right off Highway 395 entering Pasco 509-545-2192
Hours of Operation: Starts Oct 1-Oct 31 from 9:00-Dusk Admission $6.50 person
Tons of Activities for the kids:
Hayride out to the pumpkin patch.
Two massive straw bale pyramids.
A craft straw bale maze for the kids.
A big red barn full of farm animals, also known as a "petting zoo."
A HUGE 4 acre corn maze to get lost in (come and take your chances to see if you can make it out).
Face painting (12 – 3pm on weekends only)
They will also be adding bands this year as well as a permenant merry-go-round! More info can be found here
County Mercantile
Don't miss out on all the fun to be had at Moses Lake Harvest time!