Larson Rec will be holding a Halloween Carnival Oct 22, 2011.  Join them in a variety of games including Go Fishing, Token Toss, Plinko, Pumpkin Toss, Pumpkin Patch, Pumpkin Decorating, Cookie Decorating, Cupcake Walk and Scavanger Hunt!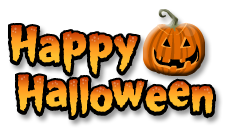 Moses Lake High School Trick or Treat will take place from 6-8 on Oct 31 providing a safe and warm environment for your children to Trick-or treat
Laketown Landings annual event will be taking place on Monday October 31st from 5-7.  Takes place on 3rd Ave from Alder St to Beech St.
 Harvest Maze and Pumpkin Patch open the month of October Fridays 4-8, Saturdays 12-8, Sundays 12-6.  Activites include Maze, Pumpkin Painting, Pumpkin Patch Games and more.  Cost is $5.00 per person for the maze.  Location is 9072 Rd K NW Quincy WA or call Janice at 509-398-2631 you can also visit their website at www.becerragardens.com
For all your Real Estate needs contact Heather Adkinson at 509-760-7733 or email at hjadkinson@windermere.com  Check out all listings at www.propertiesinmoseslake.com